The Making of a Rogue Ballerina
Award-winning New York City Ballet soloist Georgina Pazcoguin, aka the Rogue Ballerina, gives readers a backstage tour of the real world of elite ballet—the gritty, hilarious, sometimes shocking truth you don't see from the orchestra circle.
In this love letter to the art of dance and the sport that has been her livelihood, NYCB's first female Asian American soloist Georgina Pazcoguin lays bare her unfiltered story of leaving small-town Pennsylvania for New York City and training amid the unique demands of being a hybrid professional athlete/artist, all before finishing high school.
She pitches us into the fascinating, whirling shoes of dancers in one of the most revered ballet companies in the world with an unapologetic sense of humor about the cutthroat, survival-of-the-fittest mentality at NYCB. Some swan dives are literal: even in the ballet, there are plenty of face-plants, backstage fights, late-night parties, and raucous company bonding sessions.
Order Now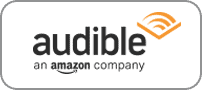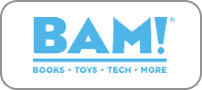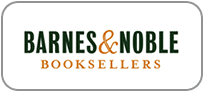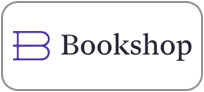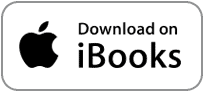 ---
Tying together Pazcoguin's fight for equality in the ballet with her infectious and deeply moving passion for her craft, Swan Dive is a page-turning, one-of-a-kind account that guarantees you'll never view a ballerina or a ballet the same way again.
About "the Rogue Ballerina"
Georgina Pazcoguin has danced with the New York City Ballet since 2002 and was promoted to soloist in 2013. A steadily rising star, she is an ambassador of her art on many platforms, crossing over to Broadway, TV, and film. In addition to her many appearances at NYCB, including a celebrated portrayal of Anita in Jerome Robbins's West Side Story Suite, her credits include the award-winning film N.Y. Export: Opus Jazz, Ivy in the Broadway revival of On the Town, and Victoria in the Broadway revival of Cats. Georgina is a passionate activist for the Orphaned Starfish Foundation, and she is co-founder of the globally recognized diversity initiative Final Bow for Yellowface. She lives in New York City, and a half-hour with her will shake your stereotype of uptight ballerinas to bits.
Praise for Swan Dive
"Always arresting onstage, Georgina Pazcoguin gives us a take on the ballet world that is witty and from the heart. An eye-opening read."
—Mikhail Baryshnikov
"Georgina has led quite the journey to become the woman she is today. She exemplifies a natural, nostalgic showgirl attitude combined with the sensitivity and precision of a life in ballet."
—Zac Posen
"A thoroughly captivating read. Determination and passion are the cornerstones of Georgina's magic onstage and off, and her humor and wit make this peek behind the curtain like no other dance memoir. Her courage in the face of adversity is to be admired."
—Chita Rivera
"This is a fearless book written with a courageous, blazing spirit. Georgina's story compels you to look at yours as fiercely as she examines hers."
—Jose Antonio Vargas
founder of Define American and
author of Dear America: Notes of an Undocumented Citizen
"Georgina Pazcoguin has brought the glories of ballet and technique into a new light. She is refinement and explosion wrapped into a woman whose personal style is ready for the runway. She can captivate an opera house as easily as she can earn the adoration of a young fan…. You will find Swan Dive to be a wild ride dancing between risk and balance, legacy and possibility."
—Andy Blankenbuehler